WELCOME TO IC FALCON ATHLETICS

We are excited to welcome all 5th - 8th grade boys and girls to the Immaculate Conception School Athletic Program (ICSAP). We feel that team sports have a significant educational value and that participation in athletics should be a positive learning experience. Included in this learning should be the development of the total individual in the areas of Christian growth, discipline, health, teamwork and character, along with skill.
Our expectation is that athletes strive to be Christ-like in effort, attitude and behavior at all times. We strive to instill in each athlete a sense of commitment to their team, to act with integrity and compete with sportsmanship and character. Athletes are encouraged to display grace and humility in victory and defeat.
STAY TUNED: A new Athletic Site is on the way! In the meantime, here is an overview of the sports we offer here at IC.
ALL Athletes (Church League and AAA) must have a DragonFly account created and up to date before they will be allowed to practice. Link to instructions can be found here:
DragonFly Handout With Instructions
Football:
Football is offered to boys in 5th-8th grades. The teams are made up of boys from the local Catholic schools. The 7th and 8th grade team is a AAA team and plays under the name Firecrackers. The 5th and 6th grade team participates in the Little Rock Private School League
and plays under the name Catholic Fire.
2023-24 7th/8th Firecracker Football Schedule
2023-24 5th/6th Fire Football Schedule
Cheer:
Girls in grades 7-8 may participate in cheerleading. The 7th and 8th grade squad has a staff sponsor (Ms. Beggs - click here to email Ms. Beggs) and attends camp in the summer before football season begins. They cheer for the Firecracker football team at their games. The cheerleaders also participate in organizing and running several IC Falcon pep rallies throughout the school year.
Volleyball:
Volleyball is a fall sport offered to girls in grades 5-8. Teams compete against others in the Church League. There is also an opportunity to tryout for the AAA Mounties teams in 7th and 8th grade in the Spring.
2023-24 8th Mounties Volleyball Schedule
2023-24 7th Mounties Volleyball Schedule
2023 Church League Volleyball Master Schedule
2023 Church League Volleyball IC Home Schedule
Basketball:
Each grade 5-8 has a boys and a girls team (participation permitting). Church League play typically begins in November. There are also AAA teams that 7th and 8th graders can tryout for, Firecrackers (boys) and Mounties (girls). Tryouts typically occur in August for the upcoming
school year.
*Schedules To Come
Cross Country:
Boys and girls in grades 5-8 may participate in cross country. Meets are held around the central Arkansas area in the Fall. There is also a AAA team for those looking to compete at a higher level.

2023-24 Mounties and Firecracker Cross Country Schedule
2023-24 IC Falcons Cross Country Schedule
Track:
Track season takes place in the Spring. Both boys and girls in grades 5-8 may participate. There is also a AAA team for those looking to compete at a higher level.
Registration Forms for IC Sports
Additional registration forms will be emailed out as they become available.
Supporting our Catholic Schools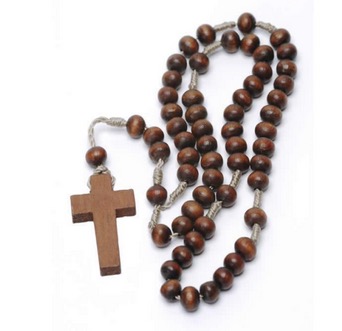 Athletics Rosary Rally
Come together in Faith, Fellowship & Spirit
as Catholic School Athletes,
Coaches, and Parents join
together to pray the rosary.
Wednesday, Sept. 6, 2023 6PM
St. John's Center

RALLY RSVP
Please RSVP by
August 30th.

ROSARY RALLY FLYER