MISSION/VISION STATEMENT:
Steadfast in faith, IC School aims to rise above the ordinary by developing education which can enrich lives and communities. Inspired by faith in Christ and together with our parents, parish and communities, we aim to cultivate spiritual growth, respect, integrity, responsibility, knowledge, and compassion in our students
SCHEDULE A TOUR
DONATE
News & Announcements
Join us as we celebrate Catholic Schools week, Jan 31–Feb 6. Serving their communities, our students become good citizens of the world, love God and neighbor and are examples ...

Re-enrollment Open
Parents of current IC students Online Enrollment for the 2021-2020 school year has opened in Family Portal. Check email for directions.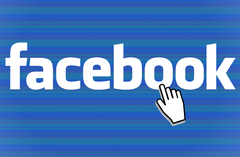 Keep up with IC's happenings by following us on Facebook. You can find us on Twitter and Instagram as well. Look for ICSNLR.

View All

Events