MISSION/VISION STATEMENT:
Steadfast in faith, IC School aims to rise above the ordinary by developing education which can enrich lives and communities. Inspired by faith in Christ and together with our parents, parish and communities, we aim to cultivate spiritual growth, respect, integrity, responsibility, knowledge, and compassion in our students
SCHEDULE A TOUR
DONATE
News & Announcements
The Upside of Digital Devices – Using Screen Time to Stop Summer Learning Loss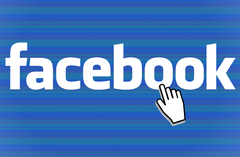 Keep up with IC's happenings by following us on Facebook. You can find us on Twitter and Instagram as well. Look for ICSNLR.

The December Falcon Forum is here. Look inside for lots of great info about school happenings.

View All

Events